As the clock strikes midnight on December 31st, we bid farewell to 2023 and embrace the dawn of 2024 with open arms and say "Happy New Year". This transition symbolizes not only the passing of time but also the promise of new beginnings, fresh opportunities, and the chance to script a brand-new chapter in our lives. It's a time for reflection, resolutions, and most importantly, a time to share warmth, love, and positivity with our dear ones. Sending New Year wishes is a cherished tradition that bridges hearts across distances, regardless of the miles that may separate us. In this blog, we'll explore a variety of ways to craft meaningful and imaginative New Year greetings for 2024.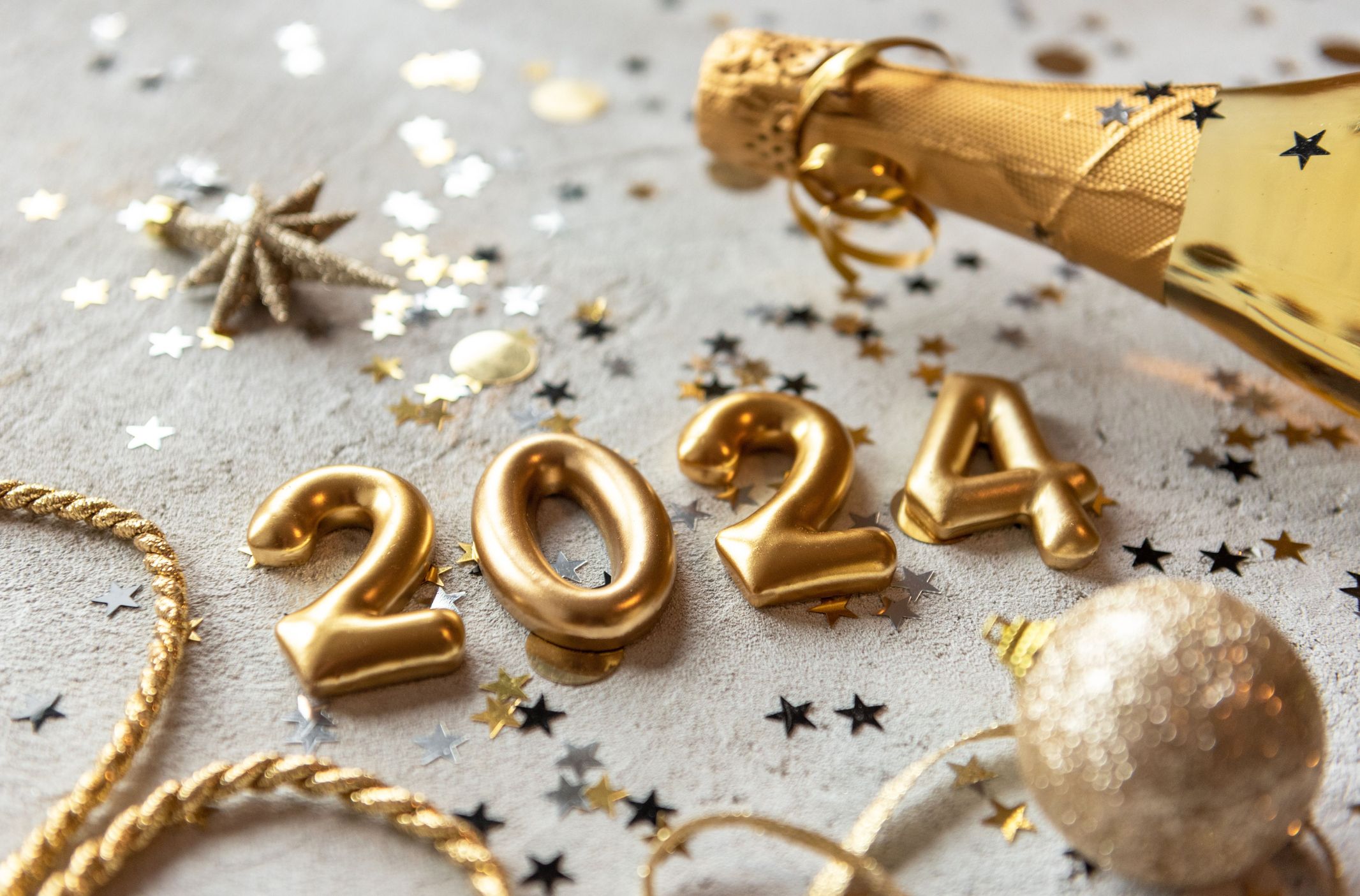 1. Personalized Affection
Adding a personal touch to your New Year's greetings imparts a unique warmth. Recall specific moments shared with the recipient in the past year or express your hopes and dreams for the year ahead. This not only strengthens your connection but also demonstrates your genuine care. Consider a message like this:
"Dear [Name],
As I look back on the tapestry of moments woven in 2023, my heart swells with gratitude for your presence in my life. May 2024 bring you an abundance of joy, love, and success. Wishing you a year filled with blessings and beautiful memories. Happy New Year!"
2. Uplifting Wisdom
Inspirational quotes have the power to uplift spirits and set a positive tone for the year ahead. Choose a quote that resonates with you and share it with your loved ones. Let it serve as a beacon of hope and motivation. Here's an example:
"In the journey of life, each year is a chapter waiting to be written. May 2024 be a story of triumph, resilience, and unbounded joy. Happy New Year!"
3. Laughter and Light-heartedness
Injecting humor into your New Year wishes can bring forth smiles and laughter. A well-placed jest or a whimsical message can set a joyful tone for the year ahead. Here's a light-hearted wish:
"May your path be sprinkled with laughter and your days be filled with moments of pure delight. Here's to a year of boundless joy and mirth! Happy New Year!"
4. Aspirations and Resolutions
Encourage your loved ones to set forth their aspirations and resolutions for the upcoming year. Share your own dreams and extend support for theirs. This exchange of goals fosters personal growth and self-improvement. Try a message like:
"As we step into the canvas of 2024, let's welcome fresh horizons and seize new opportunities. Here's to chasing dreams and evolving into the best versions of ourselves. Happy New Year!"
5. Virtual Jubilations
In this digital age, virtual celebrations have become a cherished norm. If physical proximity isn't feasible, orchestrate a virtual gathering to welcome the New Year collectively. Extend your heartfelt wishes and raise a toast to the adventures that await. Leverage platforms like Zoom, Skype, or Facetime for a memorable online celebration.
6. Multilingual Harmony, say Happy New Year in different languages
Celebrate the richness of cultural diversity by sending wishes in various languages. Research how to say "Happy New Year" in your recipient's native tongue and incorporate it into your message. This gesture showcases respect and thoughtfulness for their heritage.
In French: "Bonne année!"
In Spanish: "¡Feliz Año Nuevo!"
In Chinese (Mandarin): "Xīnnián kuàilè!" (新年快乐)
In Hindi: "Naya Saal Mubarak Ho!" (नया साल मुबारक हो)
In Arabic: "Sana Sa'eeda!" (سنة سعيدة)
In Russian: "S Novym Godom!" (С Новым Годом)
In Japanese: "Akemashite Omedetou Gozaimasu!" (明けましておめでとうございます)
In German: "Frohes Neues Jahr!"
In Italian: "Buon Anno!"
In Portuguese: "Feliz Ano Novo!"
In Korean: "새해 복 많이 받으세요!" (Saehae Bok Mani Baduseyo)
In Swahili: "Heri ya mwaka mpya!"
7. Gratitude and Admiration
Expressing gratitude for the people in your life is a beautiful way to commence the year. Recognize their support, love, and presence. It can be as simple as:
"I am deeply grateful for your friendship and the beautiful moments we created in 2023. Looking forward to crafting more memories in the New Year. Wishing you abundant joy and prosperity!"
Celebrations Around the Globe
New Year is celebrated with unique traditions across the world. Here are some additional global celebrations:
1. Sydney, Australia
Sydney's fireworks display over the iconic Sydney Harbour Bridge is one of the first major celebrations of the New Year. It's a dazzling spectacle watched by millions around the world.
2. Rio de Janeiro, Brazil
In Rio, millions of people gather on Copacabana Beach, dressed in white, to welcome the New Year. They throw flowers into the ocean as an offering to Yemanjá, the goddess of the sea.
3. Edinburgh, Scotland
Edinburgh's Hogmanay celebration is one of the biggest New Year parties in the world. It includes a torchlight procession, concerts, and the traditional "Loony Dook" where brave souls take a dip in the icy River Forth.
4. Reykjavik, Iceland
In Iceland, New Year's Eve is celebrated with bonfires and fireworks displays. The tradition is rooted in the belief that the fires help to burn away the old year and welcome the new.
5. Cape Town, South Africa
Cape Town welcomes the New Year with a massive street party on Long Street. People dance, sing, and enjoy live music as they count down to midnight.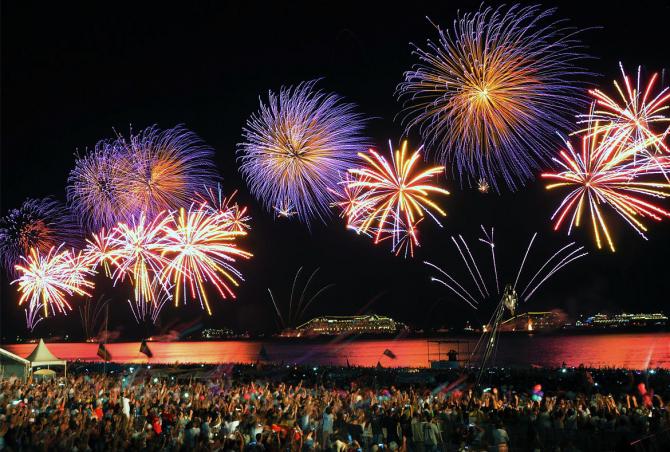 Embracing New Beginnings
As we stand at the threshold of 2024, let's embrace the promise of a new beginning. This year is a blank canvas awaiting the strokes of our aspirations and the colors of our experiences. May it be a year of growth, love, laughter, and endless opportunities.
In my perspective, each New Year signifies an opportunity for growth, a chance to learn from the past, and a time to cherish the moments that shape us. It's a reminder that life is an ever-evolving journey, and with each passing year, we have the power to become better versions of ourselves. As you send your wishes, remember that your words hold the power to inspire, uplift, and connect.
Use these ideas as a springboard to craft your own unique New Year wishes. Let your heart and imagination guide you. Spread positivity and love, for in doing so, you contribute to making the world a brighter place.
Wishing you a year of boundless possibilities, unforgettable moments, and achievements that exceed your wildest dreams. Happy New Year!
Read also : HOW TO SAY HAPPY NEW YEAR IN AMHARIC?